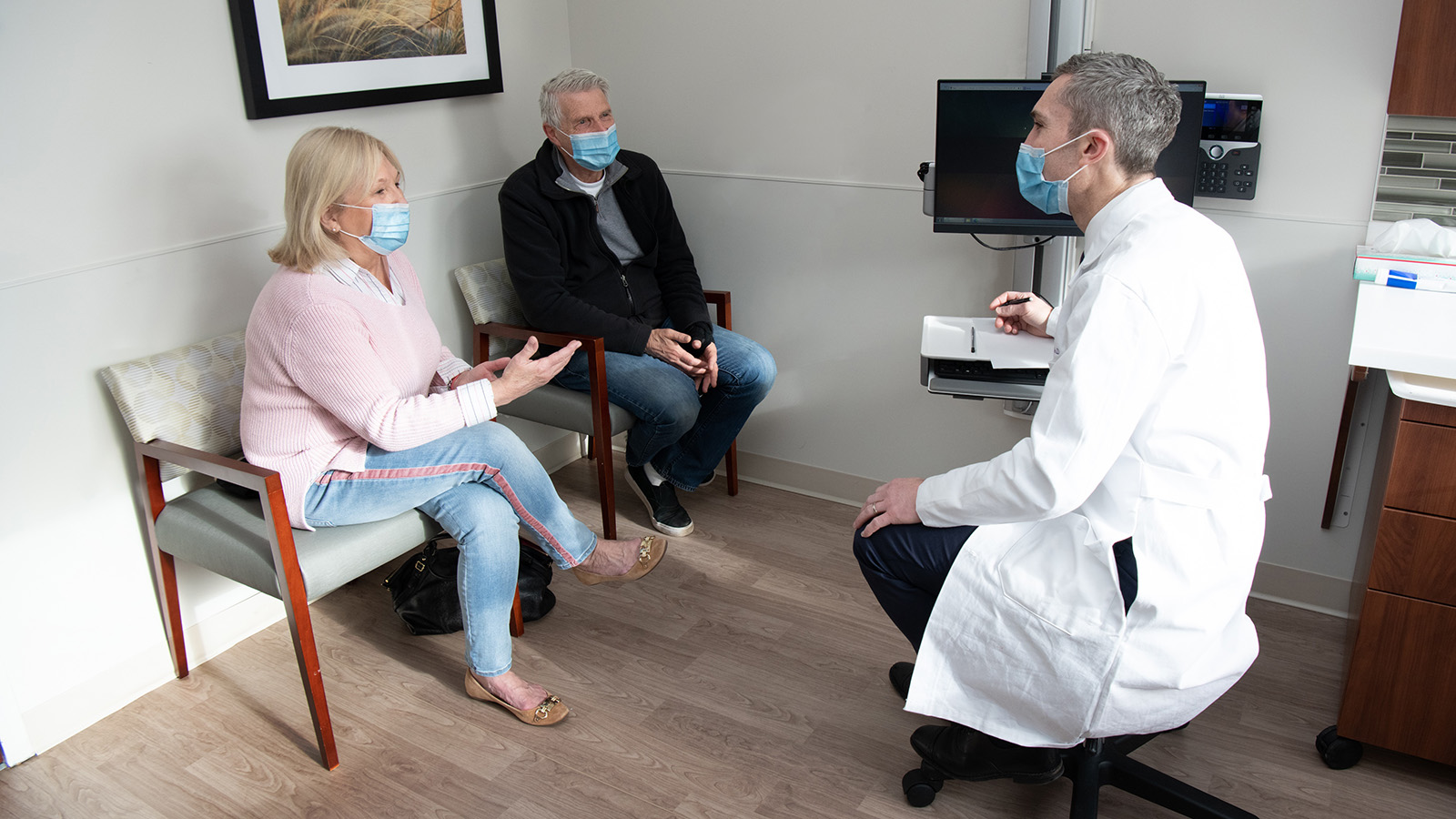 Our Mission: Our Patients
Eight years ago, the detection of bladder cancer during a routine preoperative CT scan changed Ann Mardon's life in an instant. Instead of preparing for bladder prolapse surgery at Northwestern Memorial Hospital, the grandmother of three had her bladder removed entirely and a neobladder constructed. The closest substitute to a normal bladder, the neobladder allowed Ann, now 71, to continue her full and active lifestyle.

Smokers are three times more likely to develop bladder cancer than non-smokers. However, Ann had never smoked, and she also didn't fit the profile for any other high risk factors. While very grateful for the lifesaving care she received from urologic surgeon Joshua Meeks, Ann sometimes wonders why her. "I really don't know the reason why I got this cancer."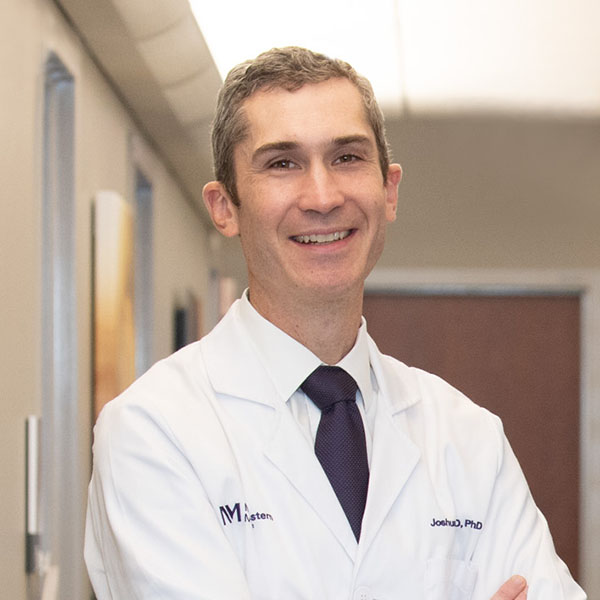 Dr. Meeks works to answer questions like Ann's and those of other patients. The Meeks laboratory studies the disease from many angles to achieve one goal: to cure urothelial carcinoma. Delving into the effect of genetic mutations on immune response, they look for new therapies to attack hard to treat metastatic bladder cancer. Identifying precise biomarkers using specific patient tumor cells, they seek to improve treatment to better preserve the bladder and optimize outcomes. Tackling gender differences in bladder cancer, they hope to better understand why the disease is more aggressive in women even though men are more than four times more likely to develop the disease. There remain many unknowns about bladder cancer that motivate the Meeks team to learn more.
"Research begins when clinical medicine stops," says Dr. Meeks, a member of the Lurie Cancer Center. "We take the insight we gain from our patients and frame their questions in ways that we can address them in the laboratory and through clinical trials to impact care."
Further advancing Dr. Meeks' unique focus on bladder cancer in women, the Polsky Urologic Cancer Institute offers one of the few bladder support programs specifically for women in the country. The all-female group attracts participants from Texas, Washington, DC, and Alaska, to name a few locations.
"It's an amazing gathering of women, who all have questions," says Ann, who helps lead the group. "We listen and we share our experiences so that women with bladder cancer can be 'heard' and know they are not alone."